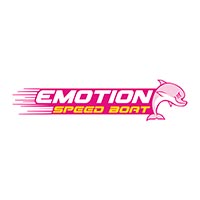 Feel the speed  aboard the "Emotion"
While on board the "Emotion" you will get to sail along the Costa Brava at high speeds, discovering the magnificent landscapes while flying above the waves.
We will explore coves and hidden spots that are only accessible from the sea, during 2 hours and half (approx.), making a stop so that you can go for a swim in the sea.

C. Sant Antoni 3, 1-1

+34 972 35 20 21

De Setmana Santa fins a finals d'octubre