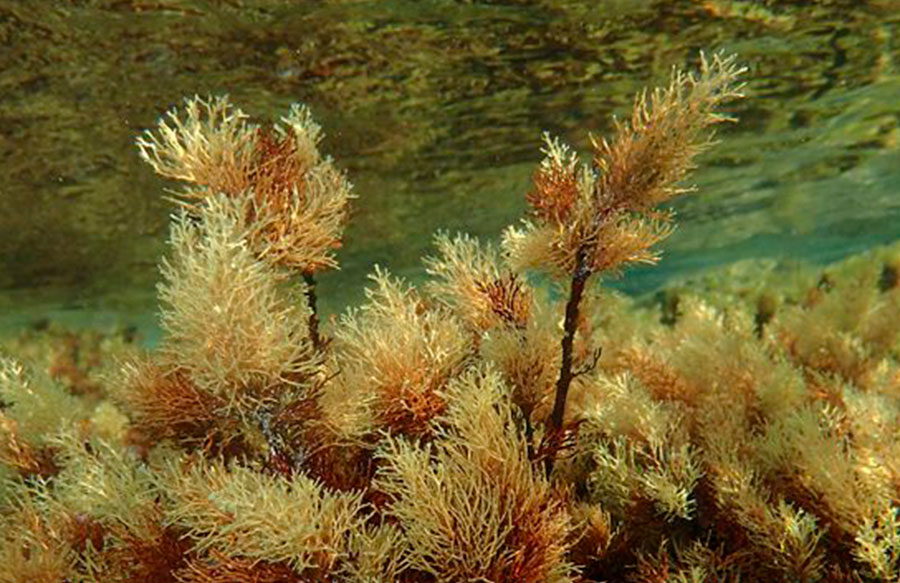 13novallday22
Science Week 2019
Descripció

From 13th to 22nd November at the Centre d'Estudis Avançats de Blanes (CEAB)

From 13th to 15th November CEAB OPEN DAYS DAYS.

On the 13th (at 7pm) and 15 (at 5pm) GUIDED TOURS at the facilities and laboratories of the Center.

On the 22nd TALK "Herbeis de posidònia, boscos sota l'aigua" by Teresa Alcoverro. At 7:30p.m. at the Cocteleria Oh la laa!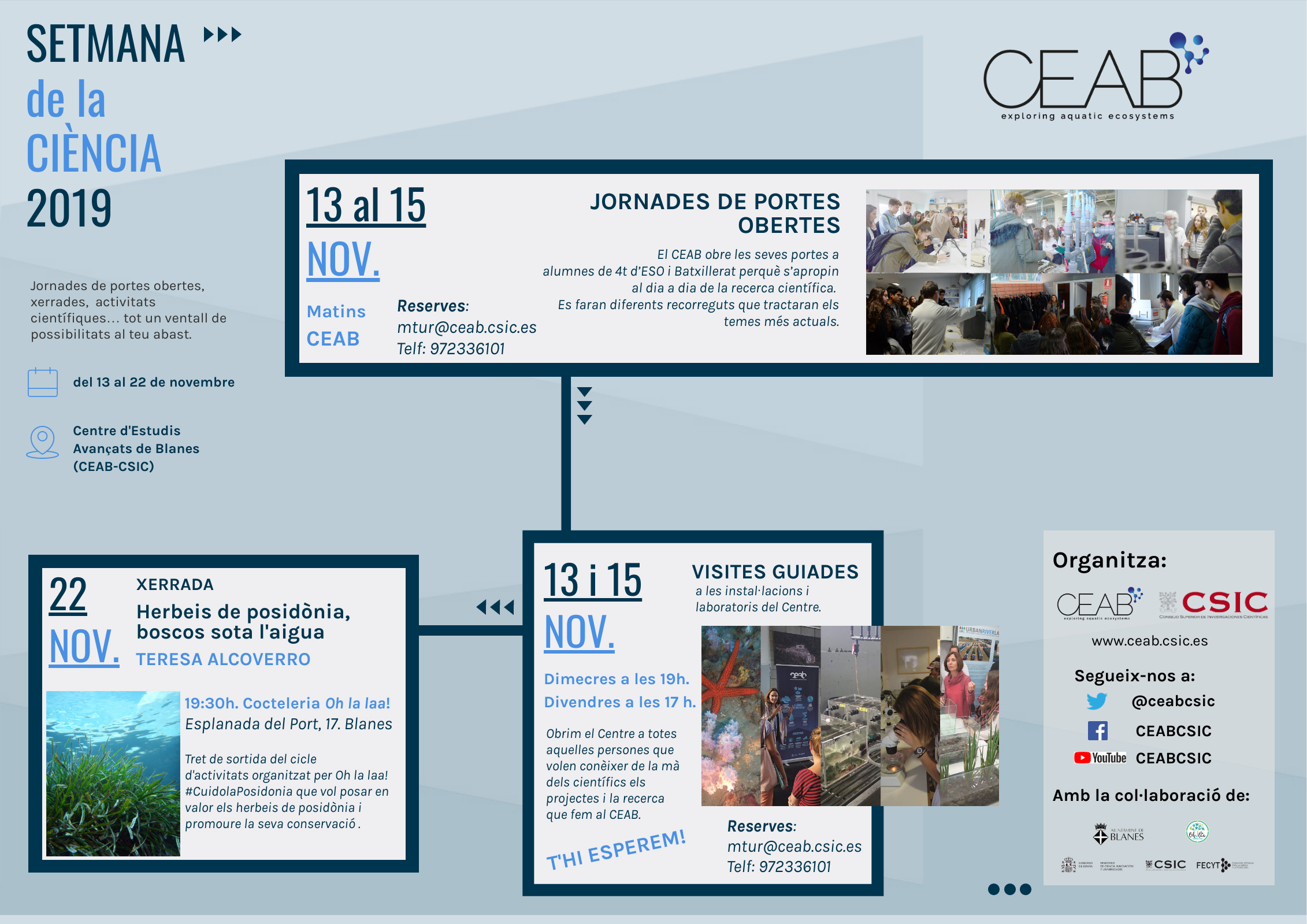 Data

novembre 13 (Wednesday) - 22 (Friday)